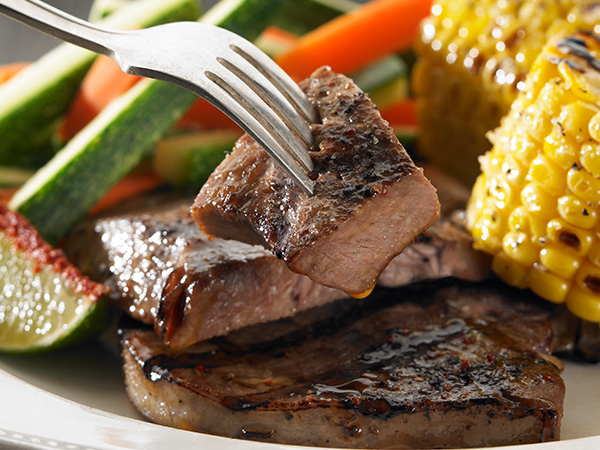 prep time: 02:30:00 cook time: 00:30:00
2-3 HRS

Prep Time

30-45 MIN

Cook Time

4-6

Servings
Instructions
Rinse beef tongue in cold running water. Place in a large pot and cover with cold water. Bring to a boil, reduce heat and simmer for about 2 hours (the base of tongue should be fork tender, but the tip still a little firm).

Remove from the heat and allow the tongue to cool in its juices. When cool enough to handle, peel and discard the skin.

Preheat grill to medium heat.

Cut the tongue in half the long way. Coat evenly with softened lard or vegetable oil, lime juice, salt and pepper.

Grill the tongue over medium heat until tender and lightly brown and internal temperature reaches 160ºF. Thin slice grilled tongue.

Serve with lime wedges, roasted corn and chili powder to taste, if desired.
Find Your Faves
Get the cuts you crave at a store near you.