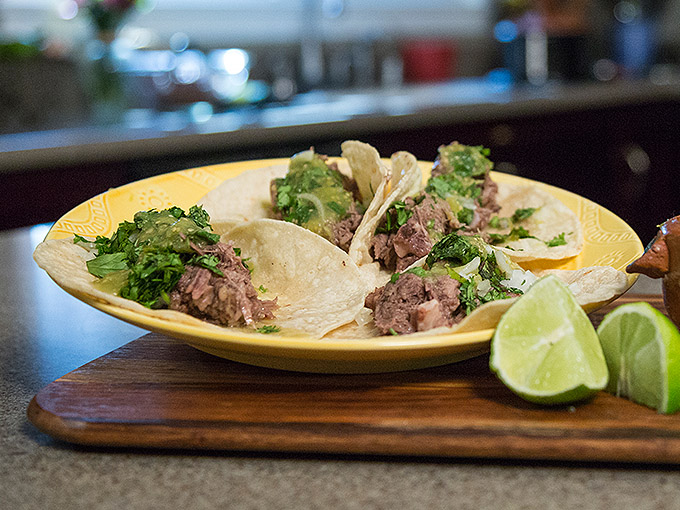 prep time: 00:15:00 cook time: 03:30:00
15-20 MIN

Prep Time

3.5 HRS

Cook Time

8-10

Servings
Ingredients
Rumba Meats® Beef Tongue (1 package)
1 onion, halved
2 cloves of garlic
2 teaspoons of salt
Corn tortillas, as needed
Garnishes:
Cilantro, chopped
Green or red salsa
Onion, chopped
Salt to taste
Instructions
Combine beef tongue, salt, garlic and onion in a large pot. Add water to cover. Bring to a boil, lower heat and cook for about 3 to 3½ hours until tongue is soft and reaches an internal temperature of 160ºF.

Remove cooked tongue from stock and remove the skin. Chop meat into small pieces.

Heat tortillas.

Add 2 tablespoons tongue to each tortilla.

Garnish with cilantro, onion, lime juice, salsa and salt.
Find Your Faves
Get the cuts you crave at a store near you.