Back to all recipes
Spicy Honeycomb Tripe
Prep Time: 30 minutes | Cook Time: 2 hours | Serves: 4-6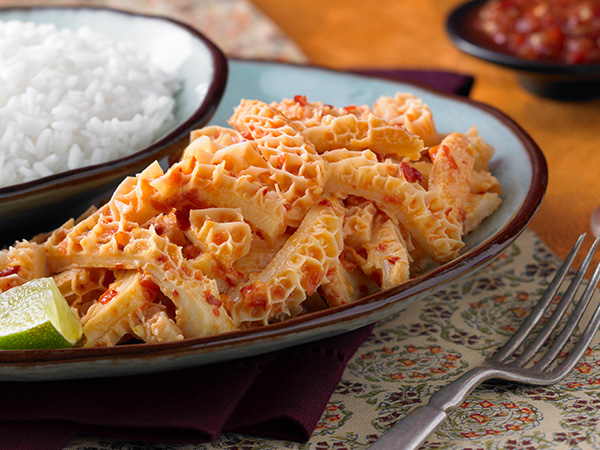 Ingredients
Rumba® Beef Honeycomb Tripe (1 pkg.)

5 garlic cloves, smashed

1 bunch of scallions, chopped

1 knob ginger, peeled and bruised

1 bunch of cilantro stems

2 tbsp canola oil

1 tbsp Garlic Chili Sambal Oelek Sauce

1 tbsp lime juice, fresh

1 tbsp sugar

1 quart water

8 oz sake or white wine
Instructions
Rinse honeycomb tripe in running fresh water.

Combine water, sake, garlic, scallion, ginger and cilantro. Bring to a simmer and add honeycomb tripe.

Simmer until tender. Check after 1 hour.

When tender, remove from liquid and allow to cool. Cut honeycomb tripe into stir-fry size strips.

Heat canola oil on high heat. Ad honeycomb tripe and stir fry for 30 seconds. Add chili sauce, lime and sugar.

Serve with jasmine rice.