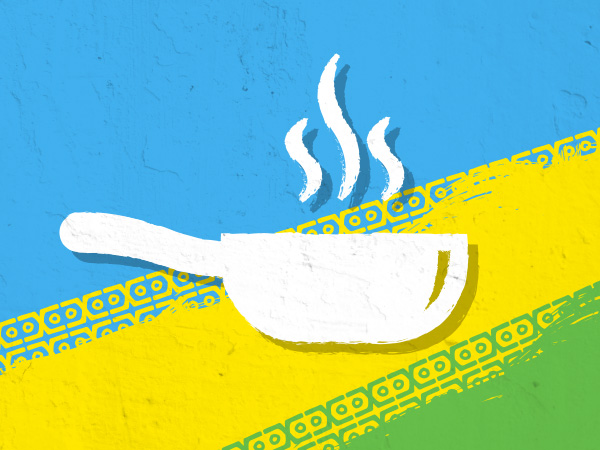 prep time: 00:15:00 cook time: 03:00:00
15 MIN

Prep Time

2-3 HRS

Cook Time

4-6

Servings
Ingredients
Rumba Meats® Beef Cross-Cut Hind Shank (1 1/2 pounds, cut in 2-inch pieces)
1½ pounds Rumba® Beef Hind Shank
½ medium white onion
3 cloves garlic
2 bay leaves
Sauce:
3 pasilla peppers cleaned and deveined
2 ancho peppers cleaned and deveined
1 medium size tomato (about 6 ounces)
1 clove garlic
¼ medium white onion
Salt and pepper, to taste
2 epazote sprigs or 1 tablespoon dried epazote
Vegetables:
2 corn ears, cut into 6 pieces each
3 xoconostle, peeled, cut into thick slices, seeds removed
1 chayote, cut in quarters
3 small or 1 large carrot, cut into 1½-inch pieces
2 small potatoes or 1 large potato, cut into 1½ -inch pieces (optional)
2 small squash or 1 large squash, cut in quarters
6 ounces green beans, trimmed
Garnish:
½ white onion, finely chopped
½ cup finely chopped cilantro
2 serrano peppers, thinly sliced or chopped
2 tablespoons finely chopped fresh epazote (optional)
4-6 lime wedges
Instructions
1. Rinse beef oxtails and beef hind shank. Pat dry thoroughly with paper towels.

2. In a large stockpot, place the meat, onion, garlic and bay leaves. Cover with 8 cups water. Bring to a boil, cover, and reduce heat to simmer gently. Use a slotted spoon to remove any foam that rises to the surface. The meat will take about 1½ to 2 hours to cook.

3. Meanwhile, prepare the sauce: Fill a small saucepan with 2 cups hot water and set aside. (I like roasting the ingredients for the salsa since it gives a rustic flavor to the soup.) Slightly roast the peppers in a hot griddle, turning once. (Remember, this step takes only a few seconds, if you leave the peppers longer on the hot griddle they will have a bitter taste.) Place roasted peppers in hot water to soften, for at least 15 minutes.

4. Next, roast the tomato, garlic and onion on hot griddle. The garlic will take less time to roast, so remove promptly. Remove garlic skins and place roasted garlic in a blender. Once the tomato and onion are roasted, place into blender.

5. Once the peppers have softened, add into blender with 1 cup of the soaking water. Puree until you have a very smooth sauce. Season with salt and pepper. Set aside.

6. To cook the vegetables: In another medium-size saucepan, add 3 cups water and corn. Cook over medium-high heat for 8 to 10 minutes. Add xoconostle, chayote, and carrots and cook 3 minutes. Add the potatoes, squash and green beans and cook for 4 minutes. Set aside. (Don't worry if they still look uncooked after this time, they will finish cooking with the meat and sauce.)

7. Check your meat. If it is tender and the oxtails and hind shank reach an internal temperature of 160ºF, remove garlic, onion, and bay leaf. Stir in sauce and epazote sprigs and simmer for 8 minutes. Stir in cooked vegetables and simmer for 6 additional minutes to allow all the flavors to blend.

8. Serve with warm corn tortillas, if desired. There you have it, a whole meal in a bowl!

NOTE: Cities with a large Mexican population have Latin stores that carry xoconostle; if you can't find it, add slices of green tomatillo or chopped nopales to give the slightly sour taste the xoconostles render. You can also buy them online, fresh or dehydrated. Epazote is a key ingredient in this dish; it is now available in many online stores. If not available, use peppermint or fresh cilantro. The dish will have a different taste but it will still be delicious. If cooking the meat in a pressure cooker: cook for 45 to 50 minutes, if using a crock pot: cook for 8 hours on the slow setting.
Find Your Faves
Get the cuts you crave at a store near you.