Back to all recipes
Beef Heart Stew
prep time: | cook time:
Prep Time: 40 minutes | Cook Time: 3 hours | Serves: 4-6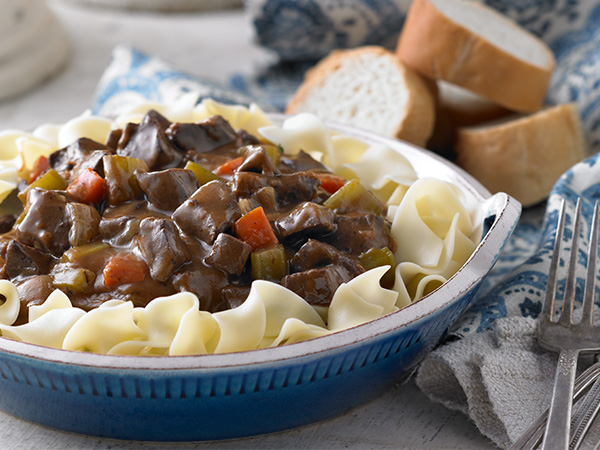 Ingredients
Rumba® Beef Heart (1 pkg., cut into cubes)

2 tbsp vegetable oil

12 oz mirepoix (50% chopped onion, 25% chopped carrot and 25% chopped celery)

2 oz tomato paste

2.5 oz flour

1 quart beef stock

5 sprigs thyme

2 bay leaves

Kosher salt & black pepper, as needed
Instructions
Season the heart with salt and pepper. Sear in a medium-high pan with oil. Remove heart from pan.

Add mirepoix and let vegetables brown slightly. Add tomato paste and cook until aromatic and brick red.

Add red wine and reduce to ¼ of the original volume.

Stir flour into beef stock and add to pan with remaining ingredients and seared heart. Bring to a simmer and cover. Cook for 2 ½ hours or until tender.

Serve with buttered egg noodles or mashed potatoes.