prep time: cook time:
20 MINS

Prep Time

2.5-3 HRS

Cook Time

6

Servings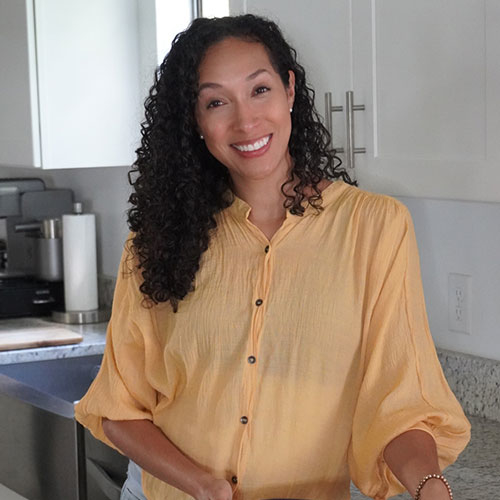 Original Blog & Recipe by
Rocio Isabel
Rocio shares a deep connection with her strong Mexican and Honduran roots. She's constantly seeking new and exciting ways to combine culture and cuisine. As a longtime lifestyle blogger and mother, Rocio is looking to share her experiences and the bright flavors of her hispanic heritage. You can find out more about Rocio and her favorite dishes at @larocioisabel.
There are many different variations of Sopa de Res, or Beef Soup, but nothing comes close to the Honduran style! Sopa de Res is a very popular Honduran dish because of its unique flavor. Depending on where you were raised in Honduras, there might be a slight variation to the recipe, but this version from Rocio Isabel is a family favorite.
Sopa de Res is Rocio's go-to family meal on the weekends for gatherings or any occasion, but her favorite time to eat Sopa de Res is when the temps start to drop – the soup just warms you up like a big hug from Abuelita. It is not only delicious but nutritious as well, since it is packed with healthy vegetables, making this soup perfect for sick days too.
Ingredients
Rumba Meats® Beef Marrow Bones (1 package, about 1.5 pounds)
Rumba Meats® Beef Cross-Cut Hind Shank (1 package, about 2 pounds)
4 garlic cloves, minced
½ white onion, chopped
½ bell pepper (seeds removed and chopped)
3-4 cilantro (culantro) leaves, chopped
1-¼ teaspoon achiote powder
1 lime, juiced
1 teaspoon salt
2 ears of corn (husked, cut in 3 pieces)
4 green bananas (guineo verde), each cut in 3 pieces
2 yucca root (peeled and cut in 2 inch pieces)
4 sweet plantain (cut in 4 pieces)
½ small cabbage (cut long ways, in triangles)
1 celery
1 zucchini
1 potato (optional)
1 carrot (optional)
Instructions
On a stove set at medium heat, combine Rumba Meats® Beef Marrow Bones, garlic, yellow onion, bell pepper in a large pot with approximately 8-10 cups of water depending on the depth of the pot. Add culantro (cilantro) leaves and achiote powder. Bring to a boil and cook for about 45 minutes.
Cut Rumba Meats® Beef Cross-Cut Hind Shank into 2-inch pieces, and trim to remove some fat from the meat when prepping so that the broth doesn't accumulate too much fat grease when cooking. Add Beef Cross-Cut Hind Shank pieces, corn, lime juice and salt to the boil. Allow the meat to cook until it reaches an internal temperature of 160ºF, about 50 minutes to an hour. Throughout cook time, check the broth and remove any excess fat with a spoon or strainer. Add more salt to taste if needed. Note: depending on size of your pot, you may want to set some (or all) of the cooked beef aside to make room for vegetables. If you decide to remove the meat for this, set beef aside with broth to ensure beef doesn't dry. Meat can be added back to the pot once all vegetables are cooked or added to final plating.
Next, add the green banana, yucca root, and sweet plantain. Let these cook for about 10-15 minutes.
Add cabbage, celery, and zucchini (and optional potatoes and/or carrots) and cook for 2 minutes. Cover pot and turn off heat.
Ladle Sopa de Res into bowls and top with rice. Serve with tortillas, avocado and lime wedges, if desired.
Find Your Faves
Get the cuts you crave at a store near you.