prep time: cook time:
20 minutes

Prep Time

8 hours

Cook Time

6

Servings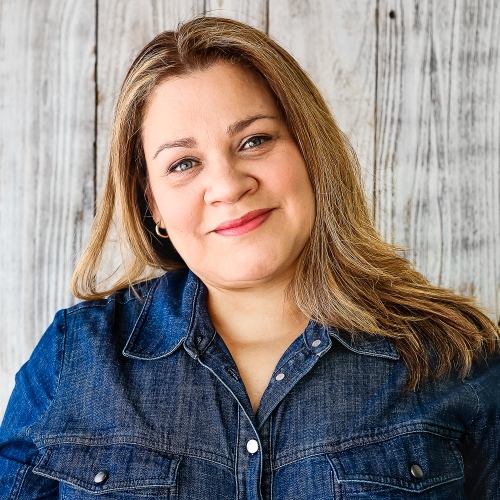 Founder and photographer of the bilingual blog Mommy's Home Cooking, a site where Oriana shares her three great passions: Family, Food, and Photography. As a typical Latina, food goes far beyond just feeding her family. The food is an essential element of her culture, which represents love and tradition, two aspects that she captures through her lens, finding beauty in every dish.
Slow Cooker Red Wine Hind Shank
This Slow Cooker Red Wine Hind Shank is rich, hearty and super satisfying. Cook it in a slow cooker for really tender meat, this classic beef stew is enveloped in a tasty, deeply red wine flavored sauce.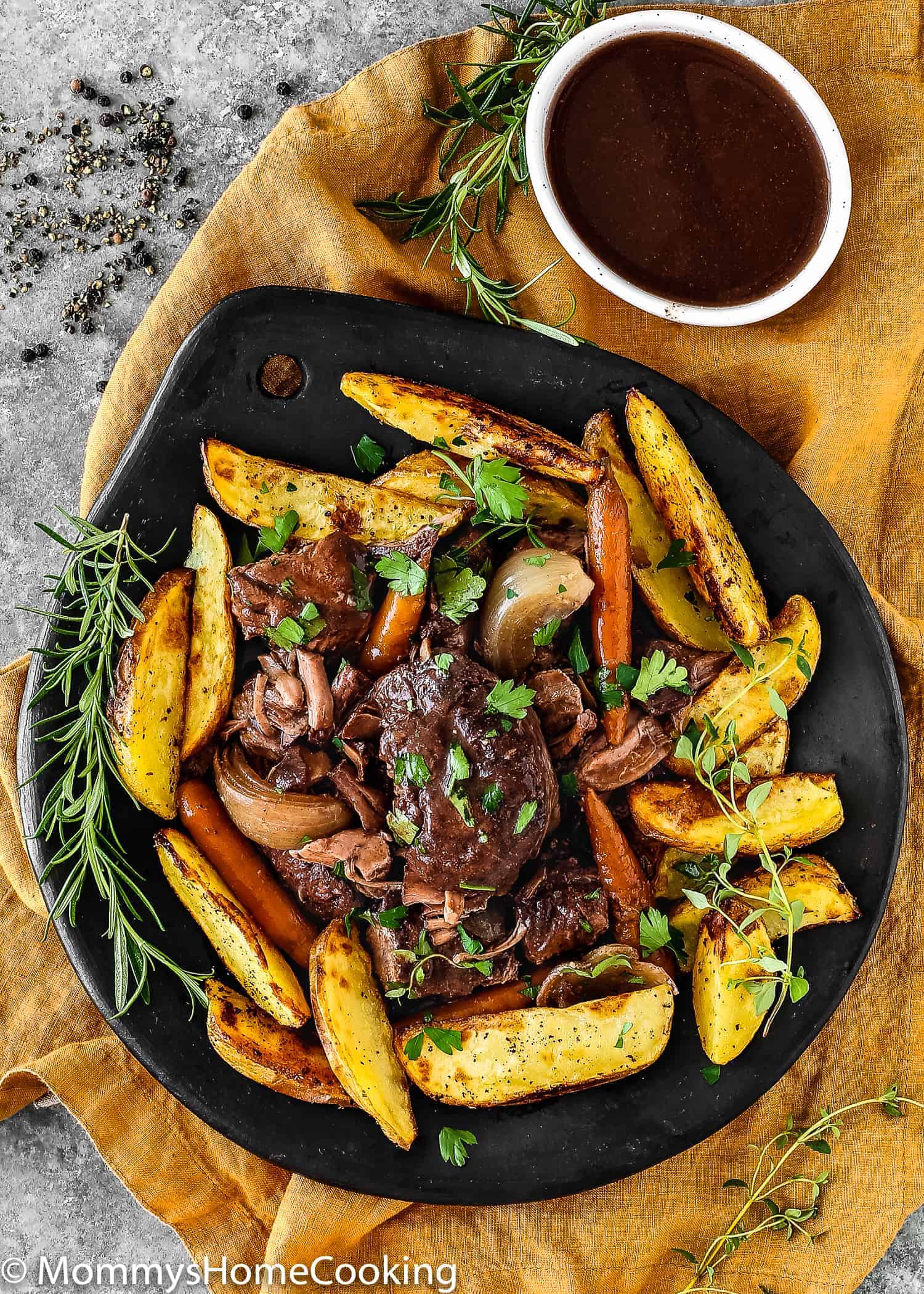 The end of the summer is just around the corner, which means that soups, stews, and chili will be back to my meal planning. To be honest, I couldn't be more excited, and this Slow Cooker Red Wine Hind Shank recipe is my way to welcome fall!
This Slow Cooker Red Wine Hind Shank is what comfort food is all about. Hearty, rich, savory, and super satisfying.
The hind shank is a very popular cut of beef in Venezuela and the reason is that is very budget friendly. Plus, it's one of the richest-flavor cuts. The only bad thing is they're exceptionally tough so, in my opinion, they're only suitable for long, slow cooking.
Back in the days, I remember that my mamá and abuelita got up as soon as the sun came up to start cooking the "Carne Guisada", but thanks to the modern kitchen gadgets you can just prep, set and forget.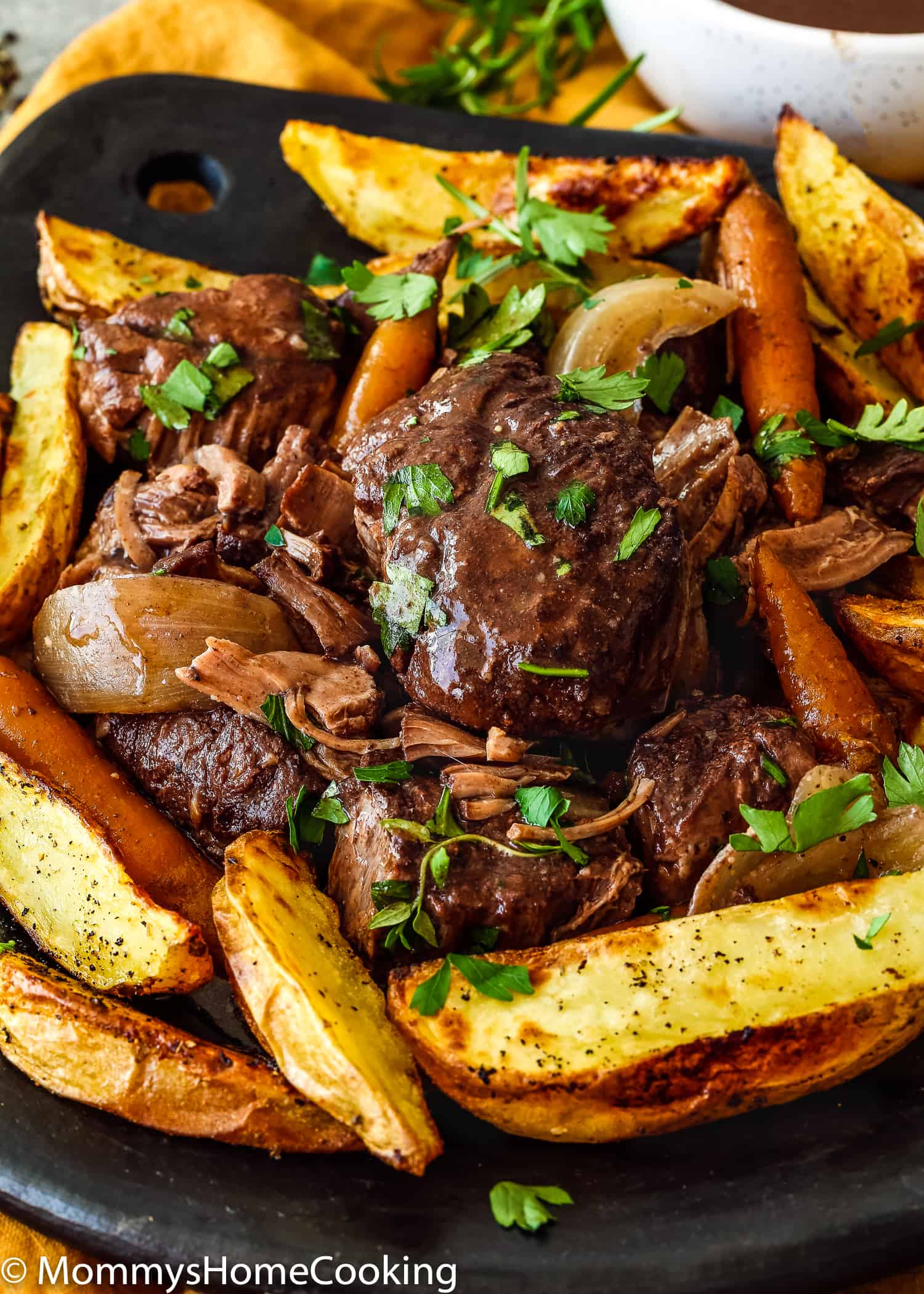 You know already that I love Rumba Meats! And now… I Iove it even more because I can buy almost all of their products on Amazon.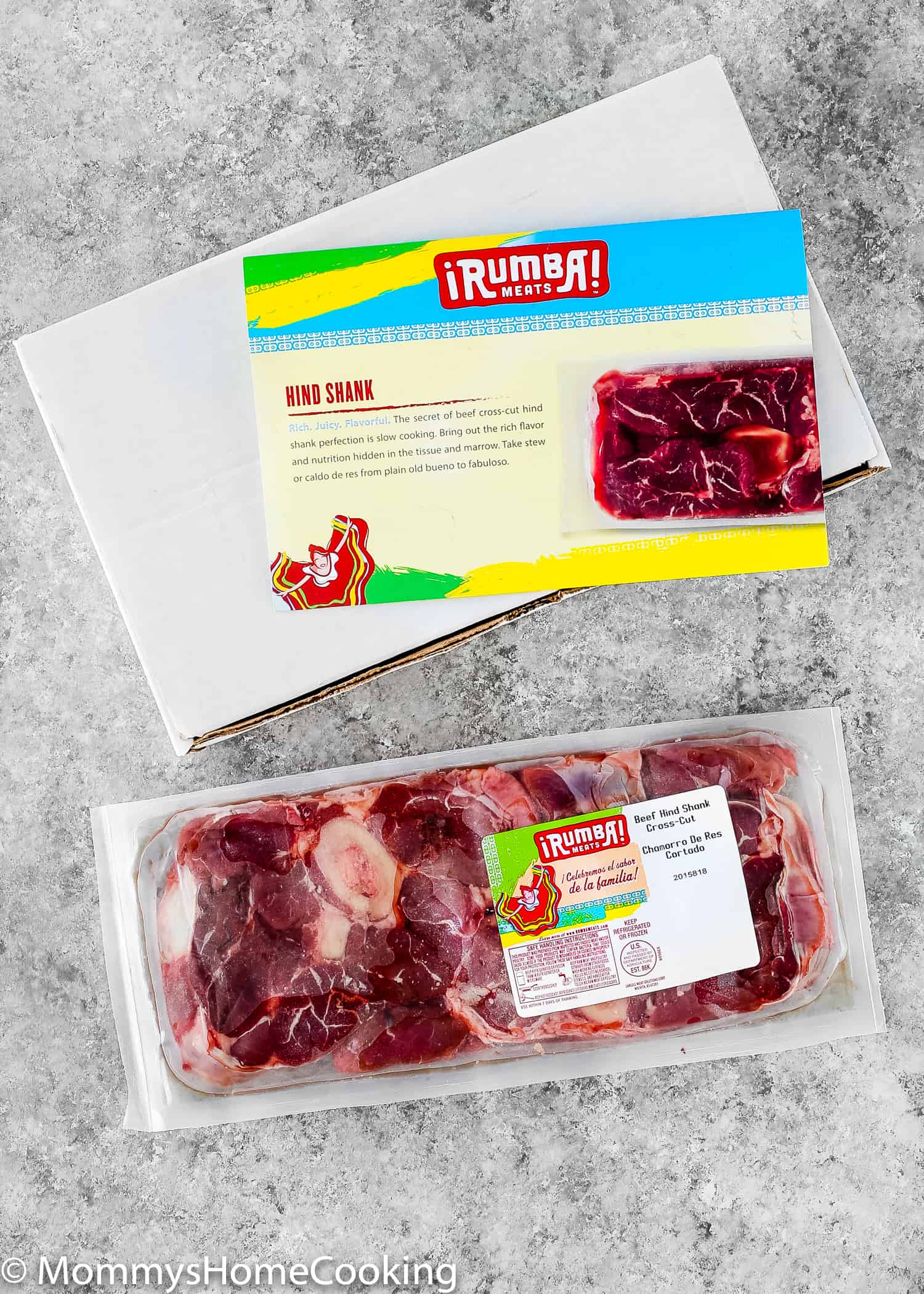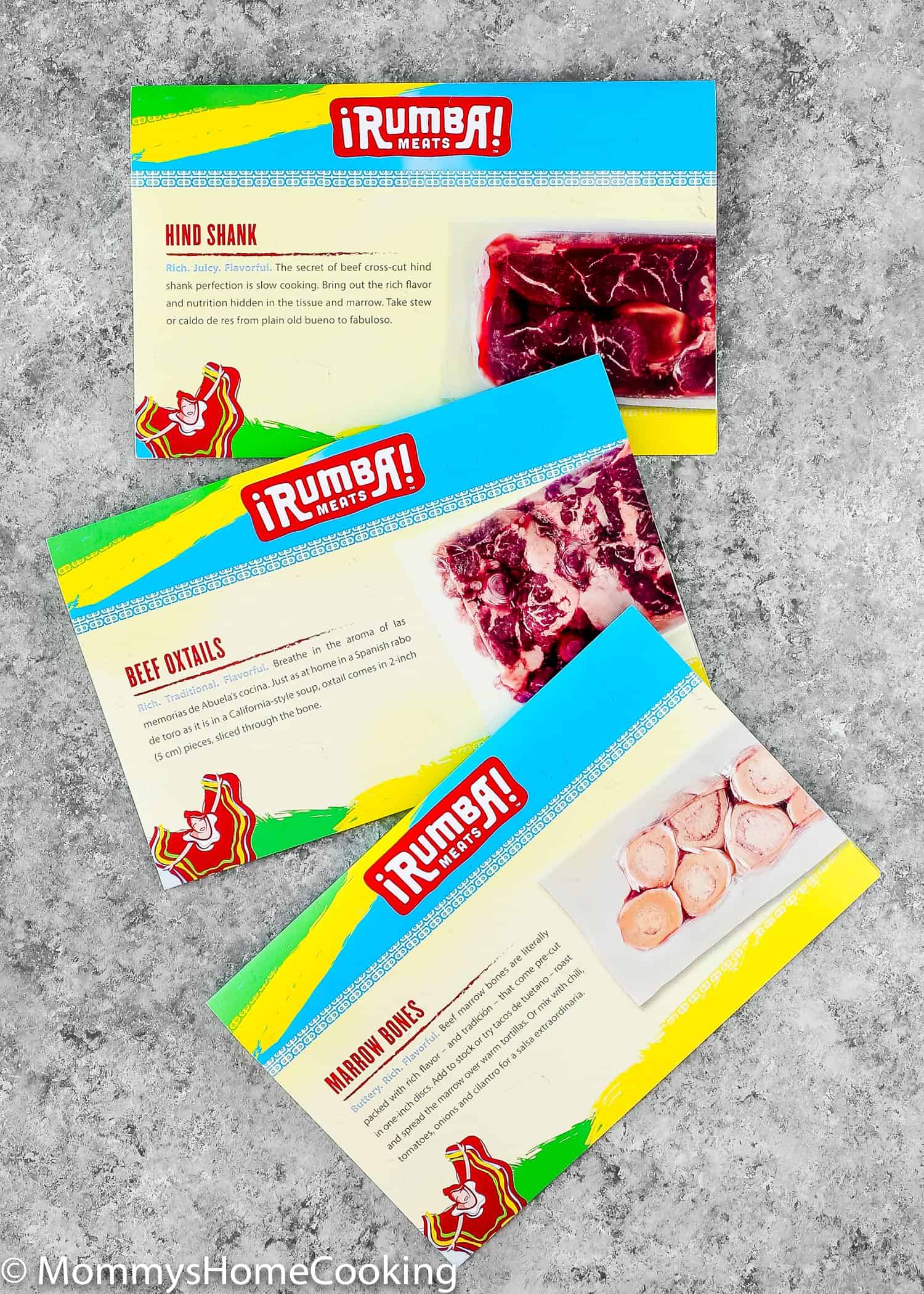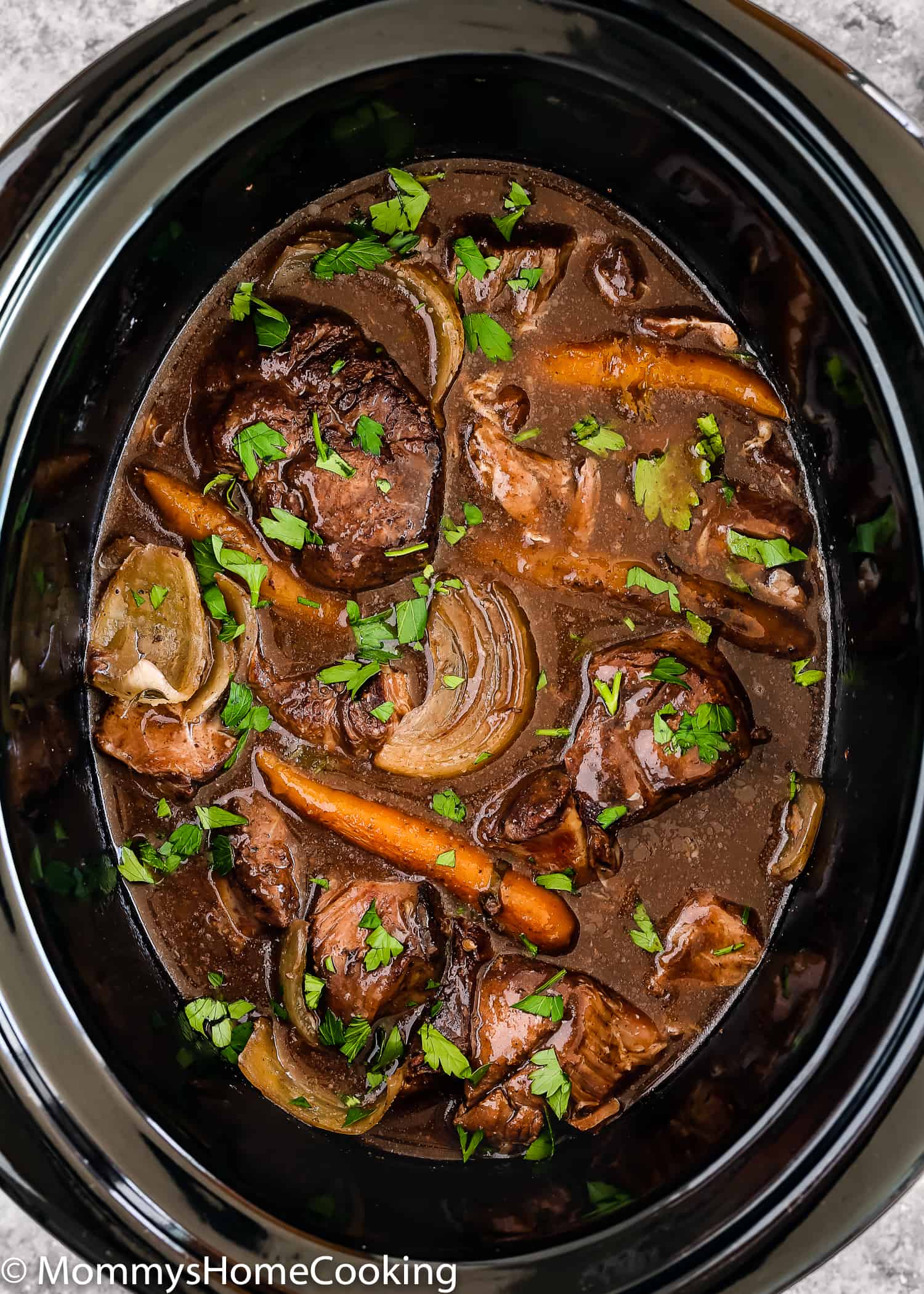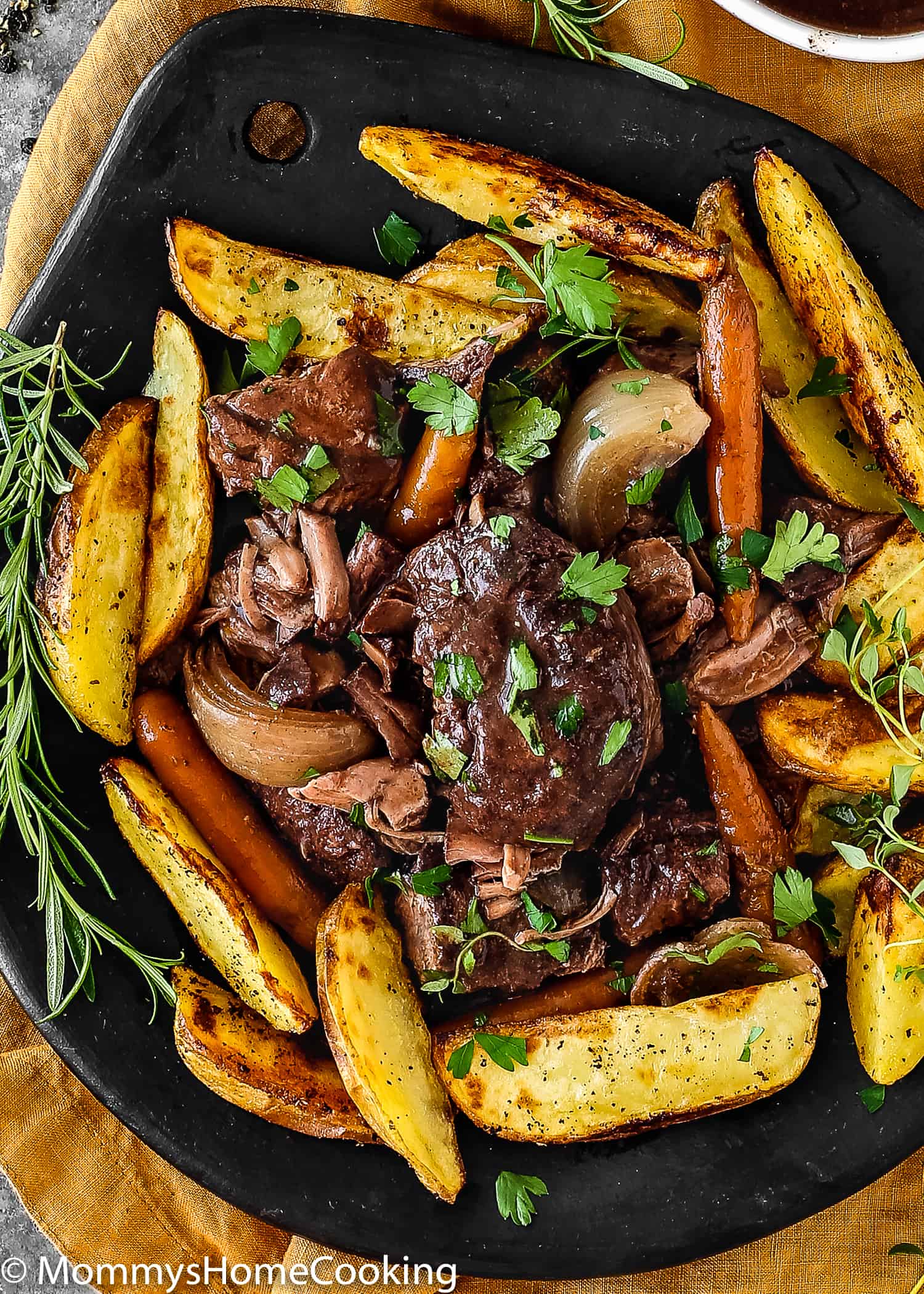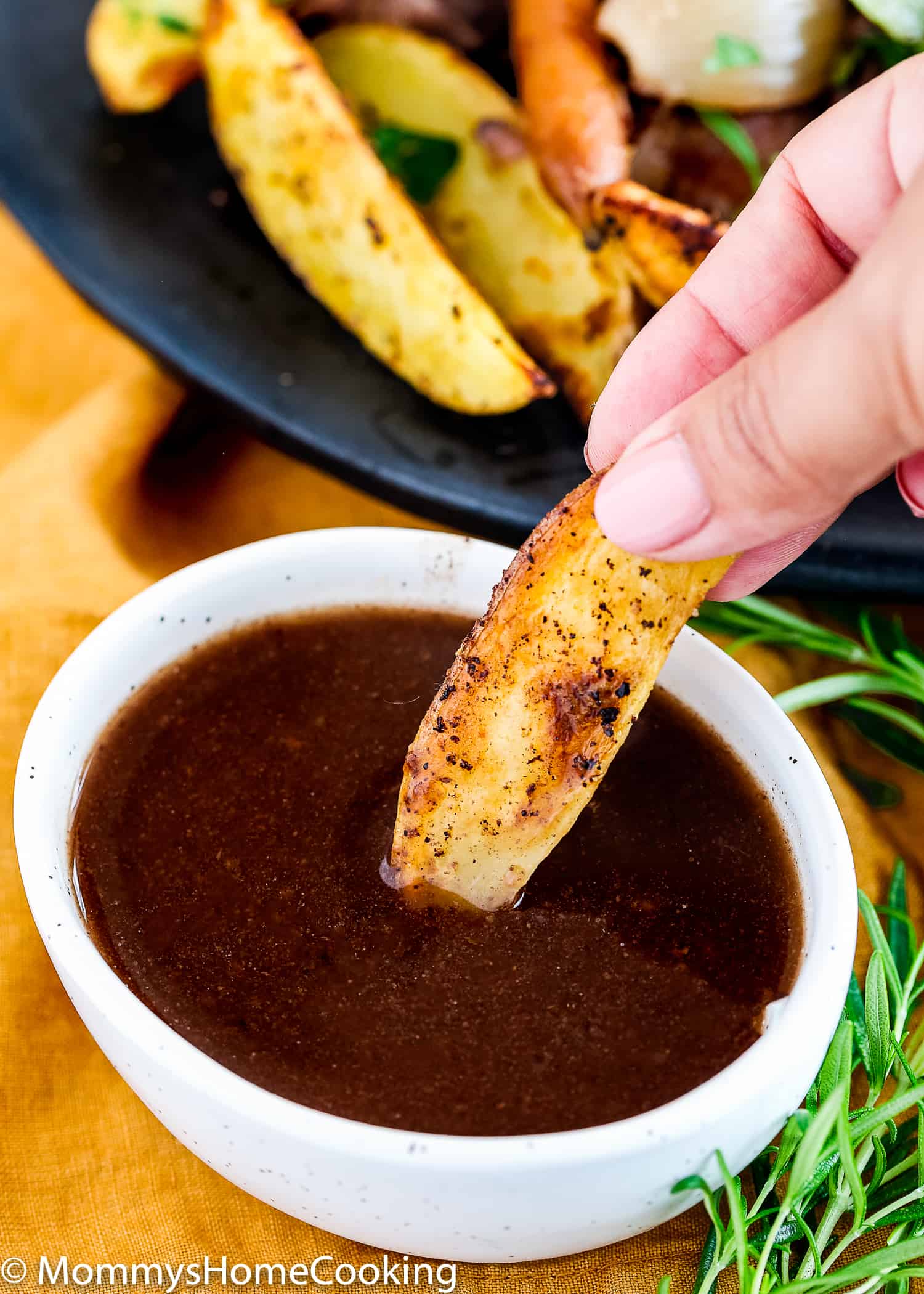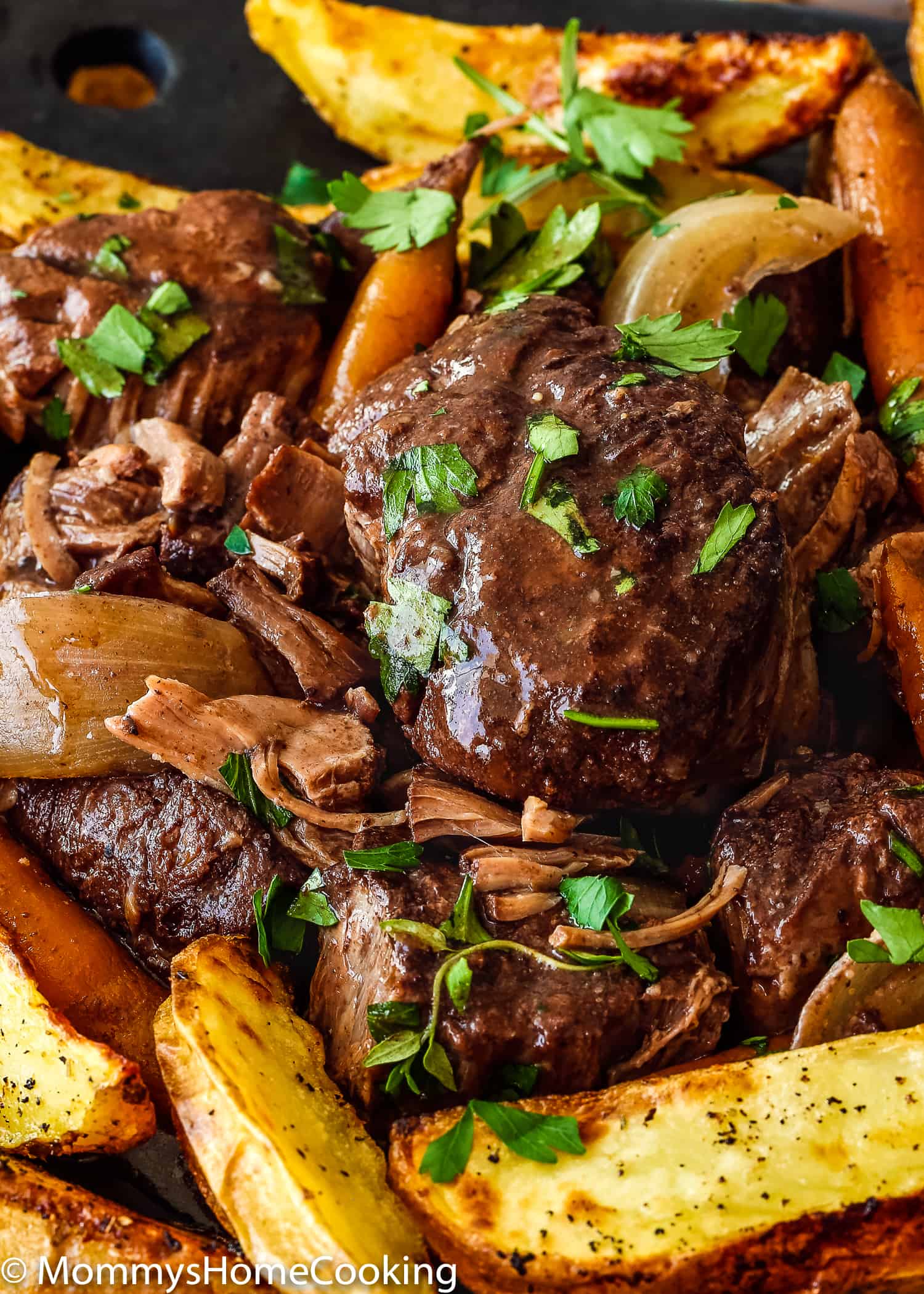 The red wine sauce is what makes this stew so tasty. Serve this up with roasted potatoes, creamy mashed potatoes, rice or buttered noodles.
Happy Cooking!!!
Ingredients
Rumba Meats® Beef Cross-Cut Hind Shank (3 to 4 pounds)
Kosher salt
Freshly ground black pepper
3 tablespoons flour
2 tablespoons vegetable or canola oil
1 1/2 cup beef stock
1 1/2 cup red wine
3 tablespoons tomato paste
2 onions chopped into quarters
4 carrots, cut into 3-inch pieces
1 celery stalk, cut into 1-inch pieces
4 cloves garlic, minced
1 large rosemary sprig
4 sprigs thyme
2 bay leaves
¼ cup chopped fresh parsley to garnish
Recipe Notes
You can skip browning the beef hind shanks, but doing this extra step really enhances the flavor of the dish.
Instructions
Pat beef hind shank dry with a paper towel. Season generously with salt and pepper. Toss in flour to coat, shake excess.
Heat oil in a large skillet over medium-high heat. Brown hind shank in skillet on all sides, then transfer to a slow cooker. Note: If your slow cooker has "sauté" mode (similar to an instant pot) you can do this directly in the slow cooker.
Add remaining ingredients to slow cooker. Cover and cook on low for 8 hours or until shanks are fork-tender and reach an internal temperature of 160ºF.
Using tongs, remove and discard the bones, rosemary and bay leaves.
Remove beef and vegetables from cooking liquid with tongs and place on a large plate. If desired, shred hind shank meat and discard any excess fat. Set aside.
Strain cooking liquid through a sieve into a bowl.
Note: if you want the sauce to be thicker dissolve 2 tablespoons cornstarch into 2 tablespoons water. Stir in cornstarch slurry and simmer for 2 to 3 minutes, stirring constantly, until it thickens.
Return strained thickened sauce and beef to the pot and stir until blended. Keep warm.
Garnish with parsley.
Serve with roasted potatoes, mashed potatoes, pasta, rice or quinoa, if desired.
Find Your Faves
Get the cuts you crave at a store near you.