prep time: cook time:
5 min

Prep Time

10 min

Cook Time

4

Servings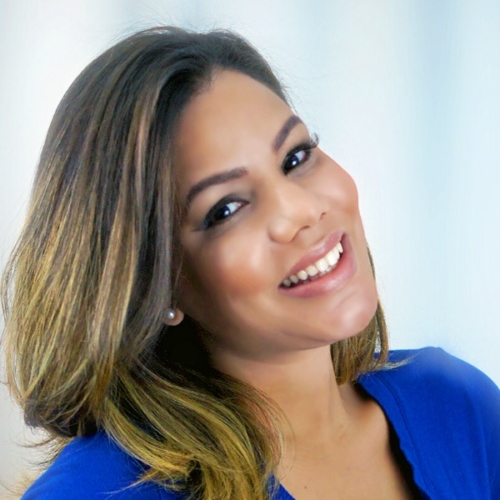 Original Blog & Recipe by
Vanessa Mota
Vanessa is the writer, easy tips collector, sometimes baker, aspiring photographer and eater-in-chief behind Smart Little Cookie, a food blog with simple, easy recipes inspired by Latin flavors. A communicator and marketer by profession, Vanessa's love for food led her to start a blog with the purpose of sharing delicious, quick and easy recipes with busy working moms like herself.
Liver with Onions
This is a recipe I used to eat a lot as a child because it is one that my mother made many times. It is always so nostalgic to me to cook these recipes.
The smell in my kitchen immediately transports me to the time when my mom and I used to live alone in a Brooklyn railroad apartment. That apartment is where my life in the U.S. began and where I saw my mother's struggles and resilience to go above and beyond her capabilities to raise a child alone in a new country.
My mother is one of the strongest, most hardworking and dedicated people I know. Those are qualities I've heard people use to describe me as well and I guess I learned it from her.
My mom is my biggest inspiration in life. She is now retired back home in the Dominican Republic and I miss her. But cooking the dishes she enjoys and having the smells of her kitchen in my kitchen brings me a bit closer to her.
This partnership with Rumba Meats has really felt like an owed to my mother. I've cooked three of my mom's favorite dishes including Mondongo and Spicy Oxtail Stew. I'm pretty sure that she's really proud of me right now.
This recipe for liver with onions is super delicious and is ready in about 10 minutes, which to any busy person is a dream come true. The liver is tender and pairs perfectly with a little white rice and tostones.
ABOUT RUMBA MEATS
Rumba Meats offers products that help me share my family's heritage through food by providing the ingredients to make traditional dishes.
Availability – They offer the specialty ingredients I am seeking in my regular grocery stores.
Authentically Hispanic – I identify with the Rumba Meats brand because they celebrate the values that are tied to my heritage.
High Quality – Rumba Meats are of the highest quality. I've found their products have a long shelf life and are easy to store/freeze.
Ingredients
Rumba Meats® Beef Liver (1 ½ pounds)
1/2 teaspoon of pepper or more, to taste
1 teaspoon of salt or more, to taste
1 teaspoon dried oregano
3 cloves of garlic minced
2 tablespoons of vegetable oil
1 red bell pepper cut into thin strips
1 large red onion cut into thin rings
Recipe Notes
For tender liver, do not overcook. Otherwise, it'll turn tough and rubbery.
Instructions
Cut beef liver into thin slices. Season liver slices with salt, pepper, oregano and garlic.
In a skillet, heat oil over medium heat.
Add liver and brown on each side for 2 minutes until tender and temperature of liver reaches 160ºF. Add bell peppers, and onions. Cook for 5 minutes, stirring frequently, until onion becomes translucent.
Remove from the heat and serve immediately.
Find Your Faves
Get the cuts you crave at a store near you.