prep time: cook time:
15 minutes

Prep Time

2 hours

Cook Time

6-8

Servings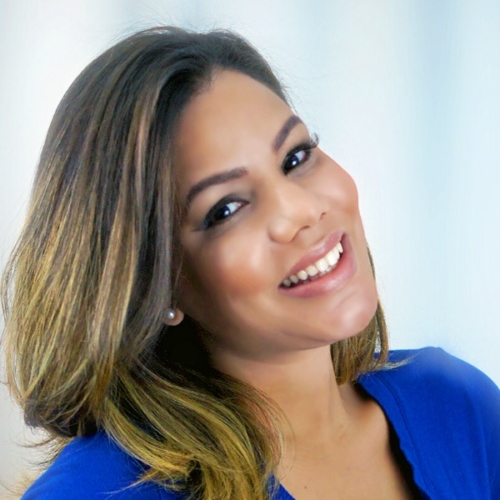 Original Blog & Recipe by
Vanessa Mota
Vanessa is the writer, easy tips collector, sometimes baker, aspiring photographer and eater-in-chief behind Smart Little Cookie, a food blog with simple, easy recipes inspired by Latin flavors. A communicator and marketer by profession, Vanessa's love for food led her to start a blog with the purpose of sharing delicious, quick and easy recipes with busy working moms like herself.
Mondongo
I love cooking big meals to share with family and friends and most often than not those meals include the dishes that I grew up with back in the Dominican Republic.
I set out to cook this dish for my husband for the first time ever because he loves it. I was absolutely impressed about how much the smell of it cooking reminded me of my abuela. It really made a bit nostalgic and homesick.
Thanks to Rumba Meats, my abuela's Mondongo recipe turned out perfect! Rumba Meats gives you the fresh, high-quality traditional variety meats to share your pasión y vitalidad with the amigos y familia who bring your worlds together. Its products are vacuum-sealed for added freshness. By vacuum-sealing all cuts of Rumba Meats, its products stay fresher longer in your refrigerator (28 days for most products; 25 for hind shank) until you're ready to use them.
 ¡Gracias Rumba Meats!
Ingredients
Rumba Meats® Beef Honeycomb Tripe (2 ½ pounds)
Juice of 2 limes plus more for serving
1 ½ teaspoon salt
½ teaspoon ground pepper
3 tablespoons vegetable oil
1 small onion diced
5 cloves of garlic minced
½ medium bell pepper diced
⅓ cup tomato sauce
1 oz pack sazon with culantro and achiote
½ teaspoon crushed red pepper
1 carrot sliced
1 medium potato cubed
5 cups of water
1 tablespoon fresh cilantro roughly chopped
1 tablespoon fresh scallion sliced
Salt, to taste
Instructions
In a large stockpot, add beef honeycomb tripe and cover with water. Add lime juice, salt and pepper. Cook over medium heat for 1½ hours until tender and tripe reaches an internal temperature of 160ºF.
Remove tripe from pot, cool slightly and slice into cubes. Set aside.
In a large pot, heat oil. Add onion and garlic and cook until onion is translucent, stirring occasionally. Add bell pepper, tomato sauce, sazon and crushed red pepper. Stir to blend and cook for about 1 minute.
Stir in carrots, potato, and cooked tripe pieces and cook for 1 minute.
Add water, bring to a boil, reduce heat and cook for 15 to 20 minutes, stirring occasionally, until carrots and potatoes are tender.
Stir in cilantro and scallions. Season with salt to taste.
Serve warm with white rice, hot sauce and lime wedges, if desired.
Find Your Faves
Get the cuts you crave at a store near you.