prep time: cook time:
15 mins

Prep Time

1 hr 30 mins

Cook Time

4

Servings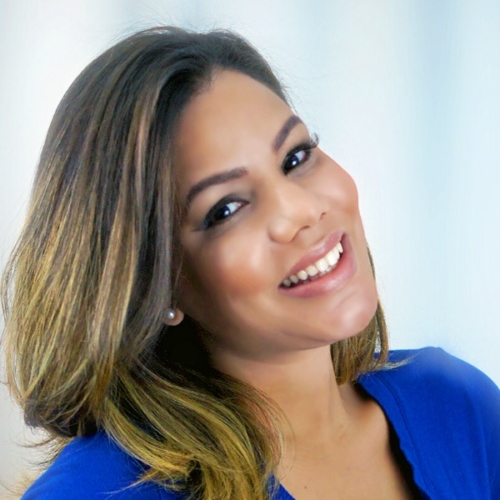 Original Blog & Recipe by
Vanessa Mota
Vanessa is the writer, easy tips collector, sometimes baker, aspiring photographer and eater-in-chief behind Smart Little Cookie, a food blog with simple, easy recipes inspired by Latin flavors. A communicator and marketer by profession, Vanessa's love for food led her to start a blog with the purpose of sharing delicious, quick and easy recipes with busy working moms like herself.
Carne de Res Guisada
Carne Guisada de Res (Beef Stew) is a hearty and tender meat dish popular in the Dominican Republic. The dish is cooked slowly, resulting in deliciously tender meat and a rich sauce. It is often served with white rice, tostones, and a side salad.
Ingredients
Rumba Meats® Beef Cheek Meat (1 package)
1 tablespoon apple cider vinegar
1 tablespoon fresh lime juice
1 teaspoon salt
4 garlic cloves
1 teaspoon Dominican oregano
1 teaspoon adobo
¾ teaspoon ground black pepper
1 tablespoon vegetable oil
¼ cup tomato sauce
1 medium carrot, sliced
½ red bell pepper, sliced
½ medium cubanele pepper, sliced
½ medium red onion
Instructions
Remove excess fat from the meat and cut it into 2 inch pieces.
Brine the meat with vinegar, lime juice, salt, and about 2 cups of water for about 5 minutes.
Using a mortar and pestle (pilón), crush the garlic and oregano into a coarse paste.
Season the meat with the garlic and oregano paste, adobo, and black pepper. Let marinade for about 10 minutes.
In a medium pot or caldero, heat the oil over medium-high heat.
Sear the meat on both sides for about 1-2 minutes, or until brown on both sides. Cover and let it cook for about 10 minutes, watching the pot and stirring occasionally so that the meat doesn't burn.
Add ½ cup of water and lower the heat to medium. Let it simmer for about 50 minutes, or until the meat is tender, adding more water as it evaporates as needed.
Stir in the tomato sauce, carrot, bell pepper, cubanele pepper, and onion. Lower the heat to medium-low and let cook for about 15 minutes, or until the vegetables are cooked.
Serve warm with white rice and tostones.
Find Your Faves
Get the cuts you crave at a store near you.