prep time: cook time:
20 mins

Prep Time

6.5-8.5 hrs

Cook Time

8

Servings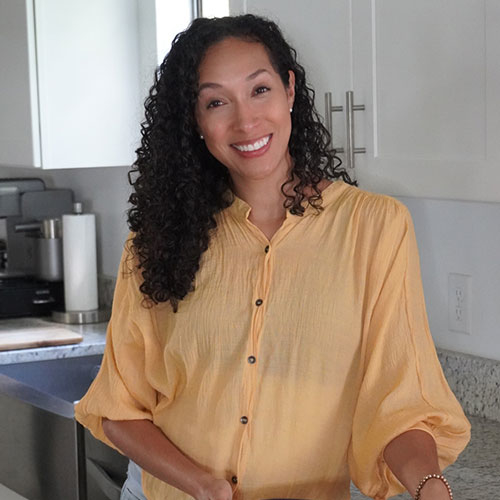 Original Blog & Recipe by
Rocio Isabel
Rocio shares a deep connection with her strong Mexican and Honduran roots. She's constantly seeking new and exciting ways to combine culture and cuisine. As a longtime lifestyle blogger and mother, Rocio is looking to share her experiences and the bright flavors of her hispanic heritage. You can find out more about Rocio and her favorite dishes at @larocioisabel.
Slow Cooker Tacos de Barbacoa
A delicious take on traditional tacos de barbacoa without needing to dig a hole in the ground! Slow cook the most tender beef marinated in dried chilis and spices for the perfect taco!
Ingredients
Tacos
Rumba Meats® Beef Cheek Meat (2 packages)
6 dry guajillo chilis
1 large dry ancho chili
1 dry pasilla chili
4 arbol chili (optional for heat)
Juice of 2 limes
4 garlic cloves
1 tsp dried Mexican oregano
1 tsp cumin
½ tsp whole black peppercorn
4 whole cloves
1 white onion
1 ½ cup beef broth
2 bay leaves
Cilantro bunch
Corn Tortillas
Salt and pepper to taste
Tomatillo Sauce (Optional)
4-5 Tomatillos
1 jalapeño
3 garlic cloves
½ white onion
Instructions
Devein all chilis (except arbol chili) and add to a pot or bowl with hot water for about 5 minutes.
Combine rehydrated chilis, juice from 2 limes, 3-4 garlic cloves, Mexican oregano, cumin, whole peppercorn, whole cloves, ½ of a medium roughly cut onion, and beef broth to a blender and blend until smooth to make a thick marinade.
Pat Rumba Meats Beef Cheek Meat dry and cut into medium size pieces as evenly as possible. Trim larger or harder chunks of fat to make the meat leaner. Season all over with salt and pepper.
Coat meat in marinade, add bay leaves and 6 cups of water.
Let cook 4-6 hours on high or 8 hours on low.
Once fully cooked, you should be able to pull apart the beef cheek with a fork.
Add salt if needed.
Add meat to a corn tortilla and top with chopped onion, cilantro, and lime juice.
For tomatillo salsa, combine in a food processor tomatillos, jalapeño, garlic cloves and ½ of white onion to a pan with oil and cook on medium heat to soften and brown slightly.
Find Your Faves
Get the cuts you crave at a store near you.