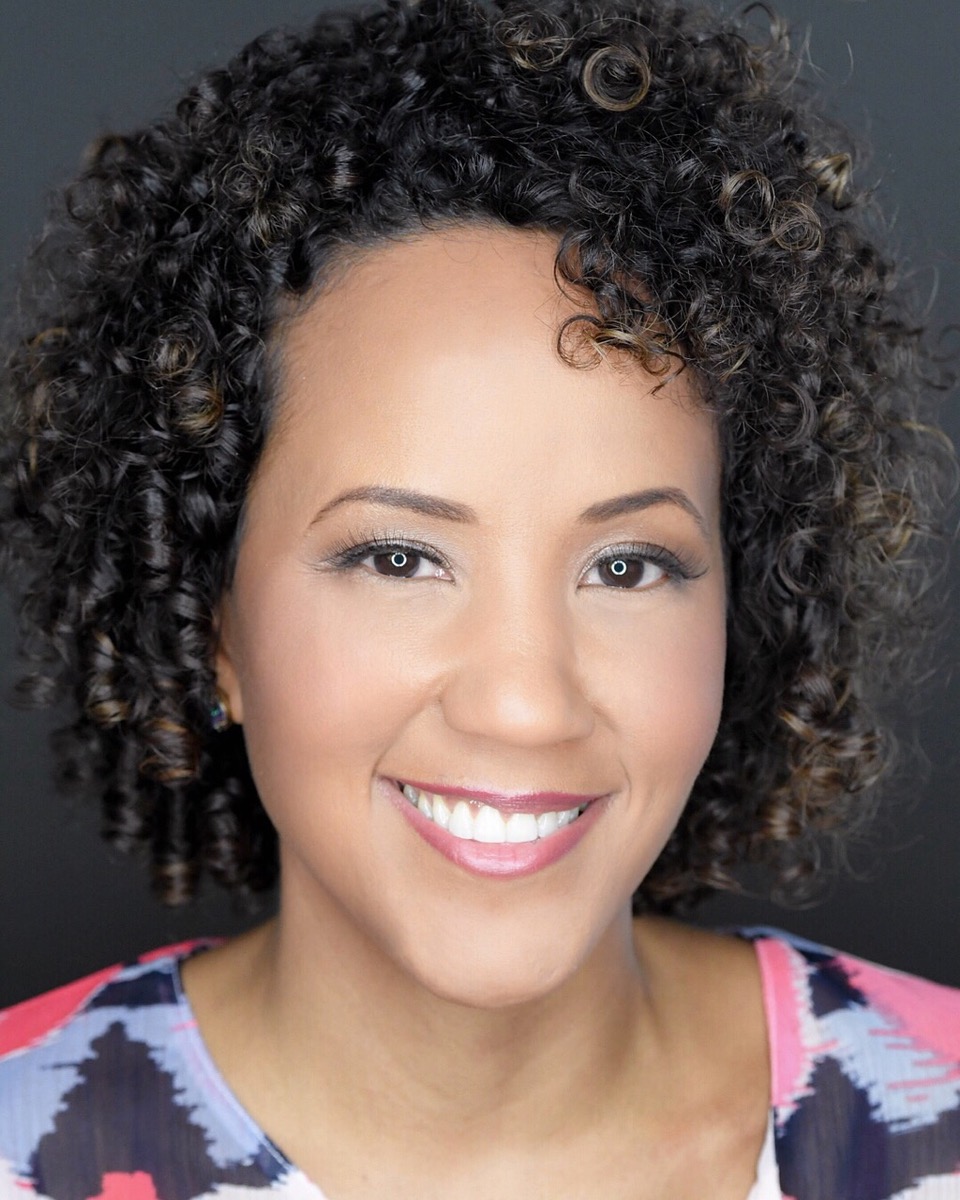 Original Blog & Recipe by
Bren Herrera
Bren is a bilingual lifestyle expert, TV personality, author and social advocate with a penchant for exploring and curating the best of life. She uses food, travel and culture to introduce new experiences through her cooking and storytelling. In her very soulful kitchen, she combines Cuba's vibrant plate, seeded in African, European, and Spanish culture and cuisine, with modern flavors and textures, to create memorable and smart dishes.
Hind Beef Shank a la Cubano
In this Afro-Cuban house, we do Christmas straight out of a Hallmark Channel Holiday Movie set. The house is starlight lit, with color combinations enough to confuse you. A family of reindeer meander our corner lot slope while inflatable snowmen and Santa Clos (that's Clause for our Spanglish speaking people). Oh, and the decked out columns at our front door, wrapped in fresh garland. And, that's just outside of the house. The inside is like the Elf's factory. Truly, our house has forever been the envy of neighbors, friends and extended family.
And then there's the comida — the center of the occasion. Service to others and celebrating Christ understood and apart, our Navidad is the perfect reason to gather all of our friends and family and break bread in the most special and memorable way.
In most of Latin America, Noche Buena — or Christmas Eve — marks the kickoff of the 12 days of Christmas, which lasts through January 6th, the Epiphany. Before that, most of Latin America, namely Mexico, celebrates Las Posadas, a 9-day religious homage to the journey Mary took to safely nest baby Jesus in Bethlehem.  From December 16th-24th, church services, house parties, dinner parties and street festivals with people dressed as Mary and Joseph, take place. In our Cuban house, however, Las Posadas takes on a slightly different approach. Our Parrandas, which is more in keeping with a Caribbean carnival vibe, was a call to midnight mass the week before Christmas. As the Cuban spirit goes, after mass (that's if you're Catholic), the party takes to the streets for unending hours of jovial caroling, complemented by unsynchronized Afro-beat music created by beating on pots and pans. True story. We do it on New Year's Eve.
Although we don't honor La Posadas in the same exact religious way most other Latin American countries do, we sure do know how to throw down a good pre-Christmas party. It helps that two of my brothers have birthdays in mid-December, with a young teenage nephew rounding out the birthday shindigs. And that's when our holiday festivities kick off!
During the holiday dinners, our centerpiece dish is always meat. Some type of carne. Thanks to my friends at Rumba Meats, we are able to keep our traditions and culture alive and well for the kids and next generation to appreciate and enjoy. We typically eat meats that are harder to find at chain grocery stores… you know, oxtail, tripe (my fave!) beef tongue, beef cheeks and a few others. If I do find them, they're scarce and are outrageously priced. Rumba gets it. They get that we celebrate our culture through the foood we eat. Their selection of fresh meats are high quality and well-preserved in vacuum-sealed packaging, allowing them to remain fresh for up to 28 days. That's just enough to keep meat for the entire Christmas season.
For our brothers' birthday celebration last week, we had a robust and most fabulous Cuban dinner with oxtail (rabo) con yuca, a recipe I developed when writing my cookbook. It has a very authentic flare the entire family enjoyed. I also made this crazy good plato de Rumba Meats cross-cut beef hind shanks (shelf life of about 25 days while still vacuum-sealed), pressure-cooked in  a classic tomato and red wine sauce, fancied with 2/3 of the our holy trinity and a new-to-my-family flavor: smoked paprika. I served the shanks in full pieces and paired them with roasted micro potatoes. La salsa over-floweth, leaving some available to saturate a fluffy bowl of white rice. Because that's what we Latinos do. We eat rice with everything.
While dinner is always curated with the kind of script a foooo stylist could appreciate, I invited a slight deviation. I decided to bring back the Parrandas culture that evenign with a backdrop serenade to the three boys of Happy Birthday and Las Mañanitas. As soon as dinner was over, dessert was sliced and the music kicked up a decibel, I pulled out a star-shafted piñata. My God! I don't remember the last time we circled around a sturdy box filled with candy and all kinds of unimaginable goodies. If you've hit a piñata, you know how these things go. You blindfold the batter, spin them around so as to lose their balance, and let them have at it.
Oh, and did we. With 7 young eager kids, my two brothers and my precious Mother up to bat, my cousin's dining room was transformed from dining space to a havoc mess of a playground. It took 30 long minutes to break the Mexican candy-stuffed piñata. And just like my childhood, the kids painfully threw themselves on the floor to scoop up as much as they could claim for themselves.
The rest of us — the ones keeping order — enjoyed having the kids clean up their colorful mess while many of us went back for seconds. Dinner was still laid out, buffet-style.
That was last week! We have Noche Buena to focus on next… and that means more meat and more piñata madness. Tis the season, right?!
Merry Christmas y Feliz Navidad, mi gente. God bless.
Ingredients
Rumba Meats® Beef Cross-Cut Hind Shank (1.5 pounds)
2 tbsp canola oil
salt and black pepper, to taste
1/2 cup beef broth
5 garlic cloves
1/2 red onion, julienne
1/2 cup tomato sauce
1/2 tsp cumin
1 tsp dried oregano
1 tsp red wine vinegar
1 tsp smoked paprika
1 tsp light soy sauce
Recipe Notes
Serve with your choice of pan roasted potatoes, rice, mashed potatoes or a plate of vegetables. Let the beef sauce saturate the rice.
Instructions
Pat dry shanks and trim off any excess meat. Season with salt and pepper on both sides.
Heat oil in a pressure cooker. Using tongs, place shanks in hot oil and brown on each side for 1 to 2 minutes.
Reduce heat to medium-low, add beef broth, garlic and onion. Cook for 5 minutes.
Add tomato sauce, cumin, oregano, vinegar, paprika and soy sauce.
Close pressure cooker and set to high pressure. Cook over medium-high heat for 30 minutes until shanks are tender and reach an internal temperature of 160ºF. Remove from heat and allow the pressure to release on its own.
Open cooker; stir sauce lightly with a wooden spoon. Transfer shanks to a serving dish and top with sauce
Find Your Faves
Get the cuts you crave at a store near you.