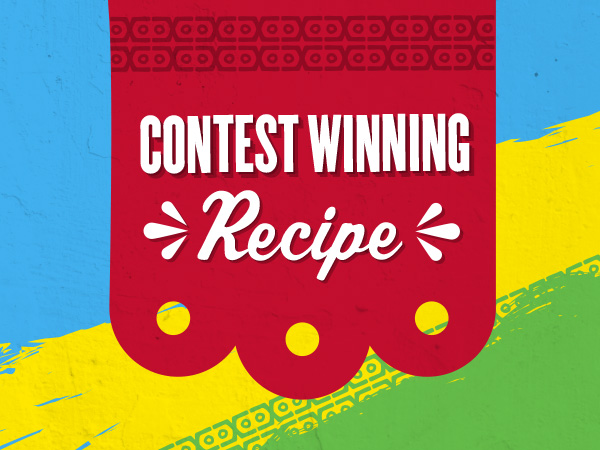 prep time: cook time:
45 minutes

Prep Time

1.5 hours

Cook Time

6-8

Servings
Anthony lived and traveled throughout the state of Pernambuco in Brazil for 2 years and often was "adopted" by various Brazilian families. They would frequently invite him to join them for meals throughout the week, and since returning to the US, he's been inspired to recreate the recipes at home for family and friends, and create his own.
Cozido de Rabada com Pirão ao Instant Pot
Cozido is a traditional dish from the Northeastern Region of Brazil, especially loved by those in the state of Pernambuco. It is a dish that symbolizes dinner together as a family, especially on Sundays. Rabada, or Oxtail Soup is a soup that for many years was considered "Poor Man's Food." It has just recently started to be adopted by restaurants in Brazil where it is often served with polenta and watercress.  Not many Brazilians serve it to visitors, especially foreigners, but I had the privilege of having it several times while living there. So, this is a combination of the traditional Cozido de Carne (Cooked Meat) and Rabada (Oxtail Soup) with Pirão.
I lived and traveled throughout the state of Pernambuco for 2 years and often was "adopted" by various Brazilian families. They would frequently invite us to join their families for meals throughout the week. My daily meal was almost always rice and beans which was always delicious. The first time I had Cozido, I was instantly reminded of my mother and father's Sunday Beef Roast with potatoes and veggies; gravy made from the drippings. I took my first bite and… me apaixonei (I fell in love).  My mother frequently requests this meal when I visit home. It's a hit!
When I decided to make this favorite dish of mine, I reached out to my dear friend Rosângela. Rosângela was one of my adopted Mainhas (Mothers) in Brazil. She'd invite me over for dinner and would wait for me to arrive to cook as she knew how much I loved cooking. She would walk me through step by step each thing she made.  I contacted her to remind me of her tips and tricks to her Cozido and that, along with some of my own tweaks, comes my recipe.
Now, you may be looking at the ingredients and be a little overwhelmed. Believe me, it's worth it. It's simplified by utilizing an instant pot. Now, you can use a stove top pressure cooker or even braise the meat in the oven for several hours. Again, it's totally worth it. Vamos lá pessoal! Cue a good MPB (Musica Popular Brasileira) playlist.
There are three essential parts to a good Cozido:
Carne (Meat)
Traditionally a good beef stew meat or beef ribs are utilized for Cozido. I chose to use Rumba's Beef Oxtail for this recipe. It gives a richness of flavor with the bones and the fat.
Calabresa is added to give a nice smoky flavor. Now, Calabresa can be difficult to find in the states. I utilized a good andouille sausage. It added a nice spicy kick.
Verduras/Legumes (Vegetables)
Now, vegetables, it's really up to you. In this case, I utilized tomatoes, carrots, sweet potato, butternut squash, cabbage, red potatoes and onions. The options are endless though.  It's really an "open your fridge and pantry and see what you have" kind of thing. Traditionally people will use espigos de milho (corn on the cob), chuchu (chayote), macaxeira (cassava), couve (collard greens), abobora (pumpkin) and even bananas da-terra (plantain). Just know that the delicious broth will penetrate all the vegetables and make them super delicious. My personal favorite is the cabbage. I will fight anyone for a wedge of cabbage from cozido.
Pirão
Pirão is essentially a gravy made from the liquid drained off the Cozido. A good pirão starts with a good caldo (broth/stock). A good stock starts with good herbs. I used cilantro (claro) and rosemary (went out on a limb there) in my Cozido.  Other herbs commonly used are parsley, bay leaf and green onions/chives. I also used quite of bit of garlic. Pirão has a secret ingredient that can be hard to find in the states. Farinha de mandioca or Cassava Flour. You can use other thickeners, but it won't quite have the same consistency.
Directions
Browning and Cooking your Meat
Start your instant pot, initializing the Sauté setting on high. Coat the bottom of the pan with olive oil. Take your meat, in this case the oxtail, and generously salt and pepper. Once the oil is heated, carefully add the oxtail to the pan. Careful, the oil will pop. Once the oxtail is browned on all sides add 5 cloves of garlic to the pan. Once the garlic has browned a bit add in the entire cup of red wine and your rosemary.  You can strip the stems or add them in whole. Mix the meat around ensuring you "scrape" the bottom of the pan (wooden spoon folks!) to assist in the deglazing process.  Once you have successfully deglazed put the lid on your instant pot and set your pressure cook setting on high for 20 minutes. While you are waiting you have plenty of time, and time to spare to prepare your veggies.
Prepping Your Veggies and Cooking
Look, you're gonna have recipes that want you to julienne, batonnet and brunoise…not here folks. Peel, where necessary, quarter or half and you are set. Specifics? Okay, peel butter nut squash, onion, carrots and sweet potato. Cut the carrots and potatoes in half. Cut your half of a cabbage and your onion in 4. Cut squash into large pieces Mince your cilantro and one tomato. Reserve one tomato, ¼ bunch of cilantro and ¼ of your onion for later. Slice your sausage. Pronto!
Once you hear the ding on your instant pot you can release the pressure immediately. O cheiro… minha nossa!  Da Água Na Boca (the smell… goodness gracious! It's making my mouth water). Add the beef bouillon, cilantro and tomato. Add water until meat is covered, lid it and start that instant pot up for another 15-20 minutes (fall apart meat gente!) Now time to clean up while you wait… or scroll a bit on the rede, or, start your rice in your rice cooker. Once it dings, you know the drill, release the pressure.  Once released, layer your vegetables and sausage. It's okay, be a rebel and go over the maximum fill line.  It'll be just fine. Pour water on until a couple inches below the veggies.
Now, cover again and, make sure you change the time on the Instant Pot to 3-5 minutes (for crunchier carrots, go for 3).  If not, minha nossa, you're gonna have a lot of baby food. Once it rings, immediately release pressure. Your house should be full of the delightful scent of heaven.
Now, remove your veggies and meat. If you are waiting for guests to arrive, place in a warm oven. Use a strainer and save the stock. Whatever you do, don't dump it! I use a large strainer to get the remaining veggies.
Pirão
The final step! You've arrived, thanks for joining me on this cray journey.  Once you've poured everything out of the Instant Pot pan, put it back in the Instant Pot and sauté function! On high again please and coat the bottom with oil.  While you're waiting for that to heat, mince the remaining tomato, ¼ onion and cilantro. Sauté with 3 more cloves of minced garlic until the onions are translucent and use a wire mesh sieve to pour the delicious nectar of the… well, the broth into the pan and heat until it starts to simmer. Now, the farinha. Take your cassava flour and slowly pour it in, whisking constantly, until the pirão chegue ao ponto (it gets to a gravy-like consistency). I used all of mine, but you might not. Pour the flour slowly, you don't want it too thick. Final touch and tip from Rosângela, add a ¼ cup of real butter to the pirão. Fechou! Then, batabing bataboom, plate with rice, veggies and meat, pirão on topand enjoy with friends and family! Not too bad, eh? Delicioso e Riquíssimo! You'll need to hibernate after this one. Watch out for the cabbage fights as well… just saying. Desfrutem meus amigos!
Ingredients
Rumba® Beef Oxtails (1 package)
Olive oil
Salt and pepper
8 minced garlic cloves (5, and 3 apart)
1 cup red wine
5 fresh rosemary stems
2 cups beef broth (or 3 tablespoons beef bouillon)
1/4 butternut squash
1 small sweet potato
1/2 cabbage
3 large carrots
1 large red potato, or 1/2 of baby red potatoes
1 plantain
1 red bell pepper, cut into eighths
1 large onion
2 Roma tomatoes
1 Calabresa (Andouille sausage)
1 cup farinha de mandioca (cassava flour)
1/4 cup butter
Serve with your choice of rice
Instructions
Start Instant Pot sauté function. Coat bottom of pan with oil. Salt and pepper oxtail generously.  Add to pan when hot. Brown all sides.  Once browned add 5 minced garlic cloves, cook an additional 3 minutes.  Add red wine to deglaze and then add the rosemary, tomato, cilantro and bullion. Initiate pressure cook function with high pressure for 45 minutes. Prep vegetable while waiting. Peel sweet potatoes, carrots, onion and butternut squash. Cut onion in 4, sweet potato in 8, squash in 8 and carrots in half. Mince one tomato and cilantro. Reserve 1 tomato, ¼ onion and ¼ of the cilantro for later. Slice the calabresa in thick pieces.
Cover the meat with water. Initiate the pressure cycle again for 20 minutes.  Start your rice cooker with desired amount of rice. When the Instant Pot finishes again, release the pressure.  Layer all your vegetables and the calabresa on top of the meat. Add water until a it's 2 inches below the vegetables.  Cover with lid and initiate pressure cycle again but change the cook time to 3-5 minutes (3 minutes for crunchier carrots).
Mince the remaining tomato, cilantro and onion. Release pressure and remove all your vegetables and meat.  Reserve the broth by pouring through a strainer. Start instant pot sauté function again, cover bottom with olive oil.  Sauté onion, remaining garlic (3 cloves), tomato and cilantro.  Once onion is translucent add reserved broth.  Bring to a simmer and whisk vigorously while slowly pouring in cassava flour. Add sufficient amount until it has thickened.  Serve with rice.
Find Your Faves
Get the cuts you crave at a store near you.