Beef Tripas
Rumba Meats beef tripas, also known as chitterlings, are popular in a variety of dishes. Beef tripas are the perfect ingredient for tacos that are piled high with cilantro, onions and topped off with a squeeze of lime. They're also a great ingredient for soups, stews and salads – or simply served over rice and beans. To prepare beef tripas, clean and boil them. Then fry, grill or roast them. Once they're cooked through, finish cooking over high heat for a few minutes until browned and crispy on the outside and deliciously tender on the inside.
Serving Size
4 oz. (112g)
Servings Per Container
Varied
Amount Per Serving
Calories
100
Calories from Fat
35
% Daily Value*
Total Fat

4g

6%
Saturated Fat

1.5g

8%
Cholesterol

135mg

45%
Sodium

110mg

5%
Total Carbohydrate

0g

0%
Dietary Fiber

0g

0%
Sugars

0g

Protein

14g

26%

*Percent Daily Values are based on a 2,000 calorie diet.
• Beef Tripas Featured Recipe •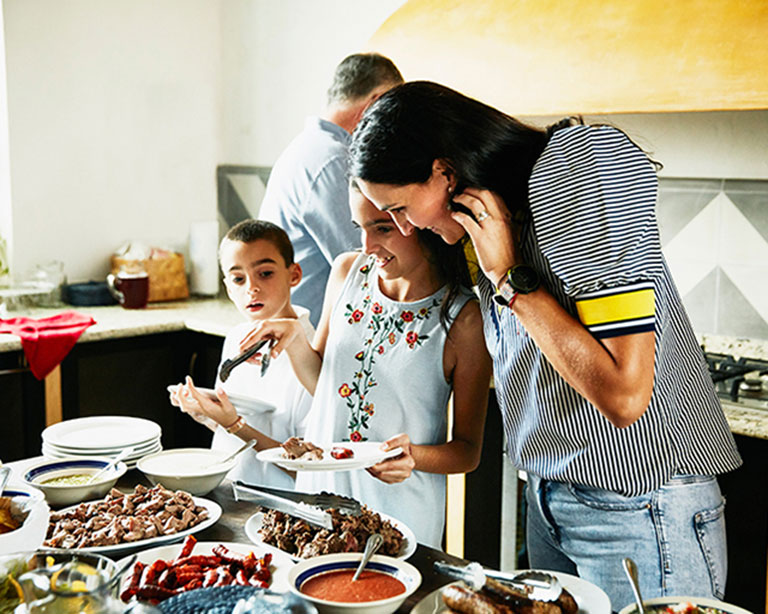 Celebrate La Familia
Whether you're recreating tu abuela's recetas or putting a new spin on an old classic, traditional meals are about more than just feeding the body. See how we're working to help strengthen families and communities just like yours.
La Familia